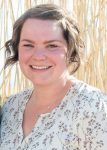 Abi Clark
RN
Abi has eight years of experience caring for patients with blood cancers and bone marrow transplants as well as five years of experience working in the emergency department at a trauma center.  She and her husband have two wonderful boys and a dog who keep them pretty busy. With such a fast-paced home life, she is happy to settle in at AIMS and shift gears to a more patient-focused style while still being able to use her critical care knowledge base.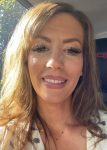 Tiffeny Jennings
RN, VA-BC
Tiffeny has been a nurse for 10 years, and most of her career has been with McKenzie-Willamette Medical Center in Springfield, OR.  Tiffeny's professional experience ranges from wound care and vascular access to recently moving into the cardiac cath lab.  Tiffany holds her certification in Vascular Access.  She is continually striving to learn new things in nursing. She was born and raised in Cottage Grove, OR and now lives in the Eugene, OR area with her amazing husband, Bret. When they are not working, they love spending time in the outdoors.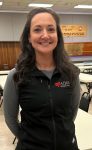 Kaitlyn Jenkins
RN
Kaitlyn is originally from the east coast and began working in healthcare as a medic in the US Air Force. After her military service, she attended nursing school and later obtained a Master of Science in Nursing Education. The majority of her nursing background is in emergency medicine and nursing education, though she has also worked in medical-surgical and home health settings. At home, Kaitlyn stays busy with her young son. They enjoy gardening, hiking, fishing and spending time with their large extended family.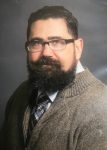 Kevin Drew
RN
Kevin started his career in healthcare as a medic in the US Army.  After he completing his term of service, he received his Associate's Degree in Nursing from Lane Community College and his Bachelor of Science in Nursing from Western Governors University.  Kevin has nearly 30 years of nursing experience with the majority of that time spent in critical care, which has taught him to look beyond what a patient's chart says and to really listen and focus on his patients. When not working, Kevin loves to spend time with his wife, Tammy, their children, and grandchildren.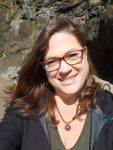 Tanya Robbins
RN
Tanya graduated from Lane Community College with a nursing degree in 2000.  Since then, she has been with McKenzie-Willamette Hospital in Springfield, OR, working in several different areas: ten years on Med-Surg; six years in ER; five years in Vascular Access; and, for almost two years in Preoperative Services, where she currently works, in addition to her work for AIMS.  She is a born and raised Oregonian and has two children, Mason and McKaylee.  During her down time,  she loves reading, camping, spending time outdoors, and with friends and family.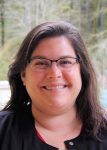 Jen Clason
RN
Jen has been a Registered Nurse since 2006 and graduated Magna Cum Laude from University of Oregon with a Bachelor's of Science in Psychology in 2021. Jen's professional experience ranges from vascular access and critical care nursing to health coaching. She is also parenting a child who is a cancer survivor.  Jen is passionate about helping patients and families incorporate disease management and medical care into daily life, with a focus on optimal health and quality of life.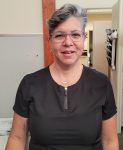 Laura Polanco
RN
Laura has been a nurse for 12 years.  She started her career in healthcare as a teen volunteer at McKenzie-Willamette Medical Center in Springfield, OR, becoming a Certified Nursing Assistant upon high school graduation.  She joined the Naval Reserves a year later and became a Hospital Corpsman while continuing to work as a CNA in a Skilled Nursing Facility and in Home Health. As a Nurse, she has worked in Dialysis, an Eye Surgery Center, Home Health, Internal Medicine, and the Operating Room.  Her broad nursing experience has helped to hone her teaching skills by educating patients on various healthcare needs and procedures. Laura lives in Springfield, OR with her cat, Charlie, and her dog, Harper.  She has three adult children and two grand-dogs.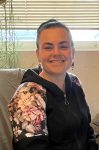 Christina Zacharek
Medical Clerical Assistant
Christina helps run the AIMS office.  You may get the pleasure of talking to her when you are scheduling an appointment.  Her bubbly and outgoing personality will have you feeling like you've known her for years.
---
Our Medical Directors
Our physician partners are so important and complete our care team. Tarek Nashawi, M.D. has been involved with our team for years, and we now have the pleasure to have him lending his talents to our company as a Medical Director.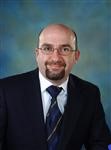 TAREK NASHAWI, M.D.
MEDICAL DIRECTOR
Board Certification : American Board of Internal Medicine Internal Medicine
Medical School : American University of Beirut-Lebanon
Residency : Internal Medicine at Henry Ford Hospital (Detroit, MI)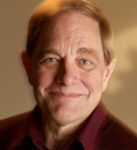 KIRK JACOBSON, M.D.
MEDICAL DIRECTOR
Board Certification : American Board of Internal Medicine
Medical School & Residency : Oregon Health & Science University